Atsushi Kaga
Interface of Unconnectedness
2nd, 10th June 2016
5th Class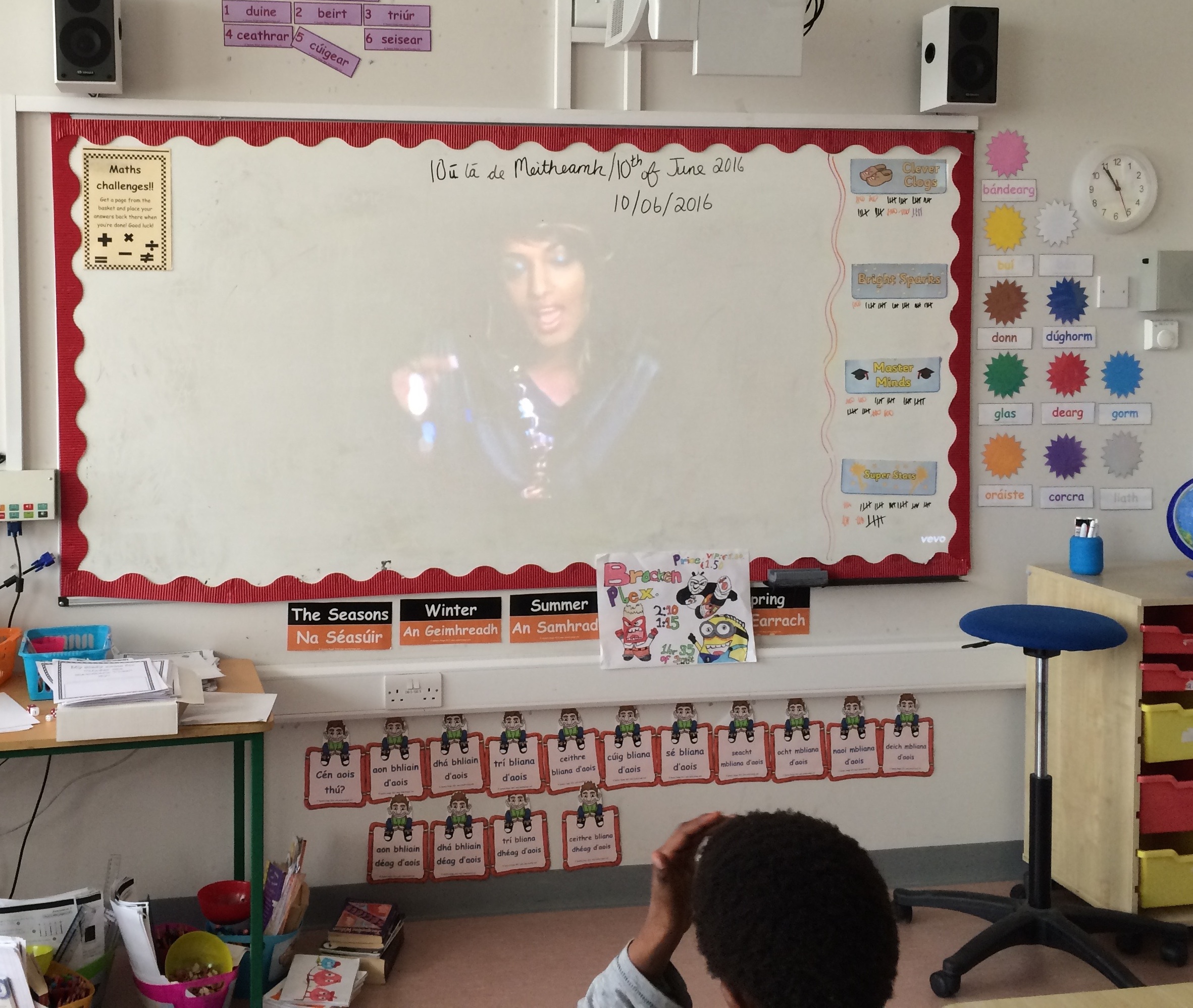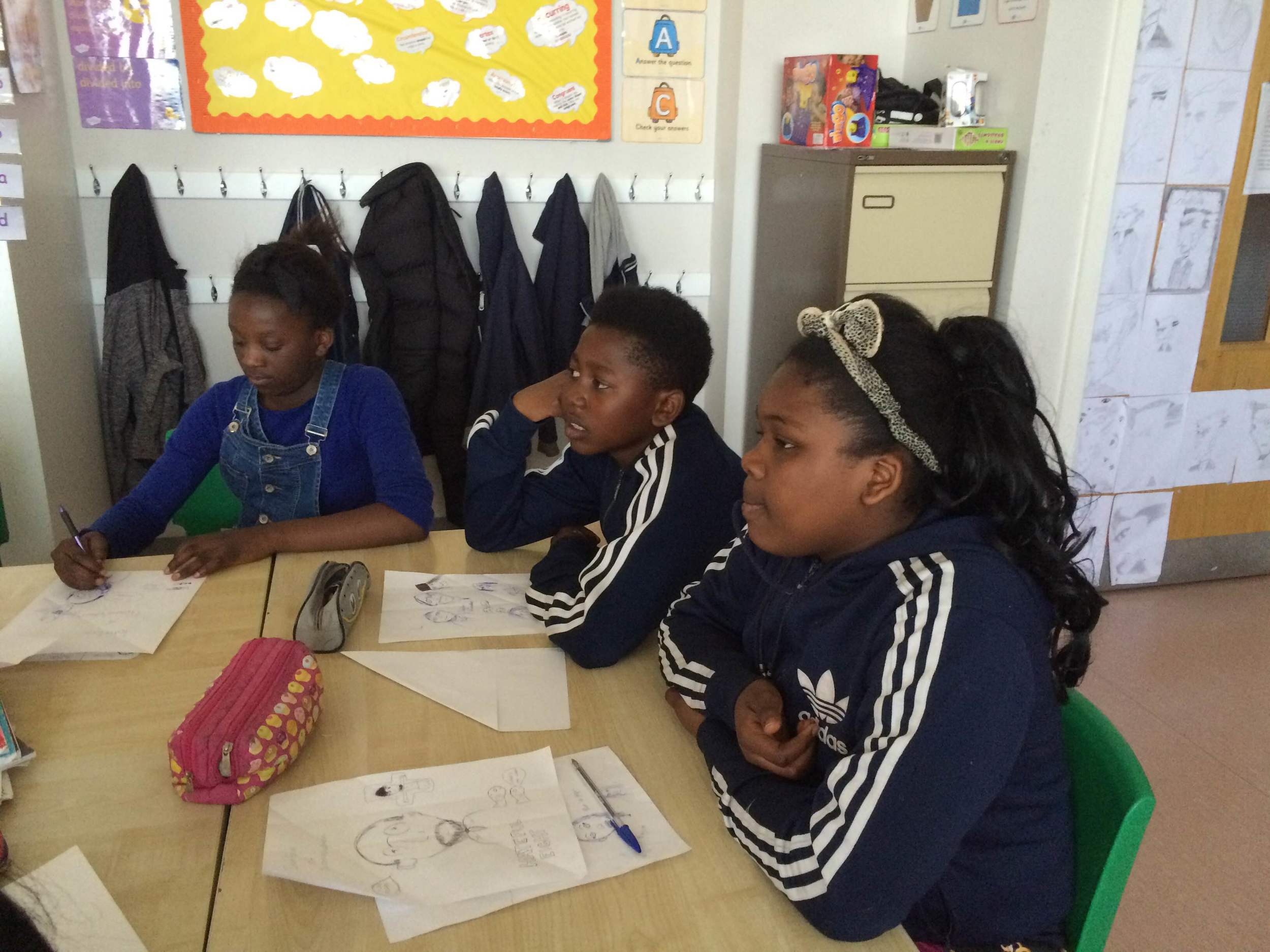 Atsushi touched on the globalised nature of art and culture, such as how contemporary Irish dancing's famous use of tapping, as exemplified in Riverdance, came from famine-time Irish immigrants in New York, who were influenced by the South African gumboot dancing they witnessed there. They listened to Paper Planes by the Sri-Lankan born MIA singing in the hip-hop style that originated from African-Americans living in New York in the 1980s. His rich talk covered many key characters from the history of art and culture; including George Bernard Shaw, Umberto Eco, Leonardo DaVinci, Beethoven, Picasso; all of whom the children and Atsushi sketched. He talked about classical structure in painting and music (DaVinci, Raphael, Beethoven) versus the breaking down of classical structure (Picasso, Miles Davis).
He showed how art history can permeate current artforms, such as in the film Frozen - Atsushi started the discussion on this by showing images of the painting The Taking of Christ by Caravaggio (from The National Gallery) and The Swing by Jean-Honoré Fragonard. The children and he discussed the opposing moods in the two paintings – the Baroque style of the Caravaggio with its intense scene enhanced by the dark, rich palette and dramatic light and shadow. This contrasted with the light, playful Rococco style of The Swing with its light colours, soft tones and playful subject matter. Atsushi then showed them clips of the Disney film Frozen, exploring how the differing characters of the two sisters were revealed visually as contrastingly light and serious, through the opposing elements of the Rococco and Baroque style.
He spoke to the class about aesthetics, and the difference between beauty in nature, and the beauty of the man-made or in art. He asked them to consider why they might think of something as beautiful. He spoke of beauty having a quality that was out of the ordinary, or surprising. As an example, he showed them a clip of a goal made by the footballer Zidane, and said that the unexpected and skilful way he made this goal made it beautiful.
Telling the children of his plan to make artworks for the garden, Atsushi invited them to conceive their own artworks for the garden. Working collaboratively, they discussed and sketched their ideas in the first workshop, and presented these ideas to the rest of the class. In the second workshop, they used clay and other materials to make individual and collaborative sculptures that they later exhibited in the garden. Ideas generated by the children in this workshop informed Atsushi is the creation of the Tinkerbell-m artwork in the garden (see main page for details).
....